WELCOME TO AKSHAR GRAVURES PVT. LTD.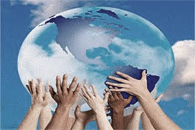 Akshar Gravures Pvt. Ltd. is one of the few trade houses in India to manufacture Rotogravure Printing Cylinders by Electronic Engraving Technology.
Company started its commercial production in the year 2011 with all state of art machineries imported from world reputed manufacturers' like, Hell Gravure Systems, Germany and J.M.Heaford, England.
Our Company has a capacity to manufacture 600 cylinders per month. Now the Company has imported one more Electronic Engraving Machine and our capacity would be 1200 cylinders per month. The production line is backed up by a strong Pre-press Division which is located in Factory premises.
Profile
Our gravure printing cylinders are manufactured at our facilities using highly sophisticated technology of digital engraving equipment enabling direct engraving to the cylinder without the need to use film material. The guarantee we offer is excellent reproduction fidelity from the original art.
Vision
We know only too well accurately what packaging printers require from us-to deliver excellence to our mutual clients. We attain and ensure the highest promising accuracy at all production levels. The process of building a client's corporate image often begins and ends at our engineering workshops.
Applications
Laminates

Health Care

Packaging

Gift wrapper

Leather

Fine text.

Lables